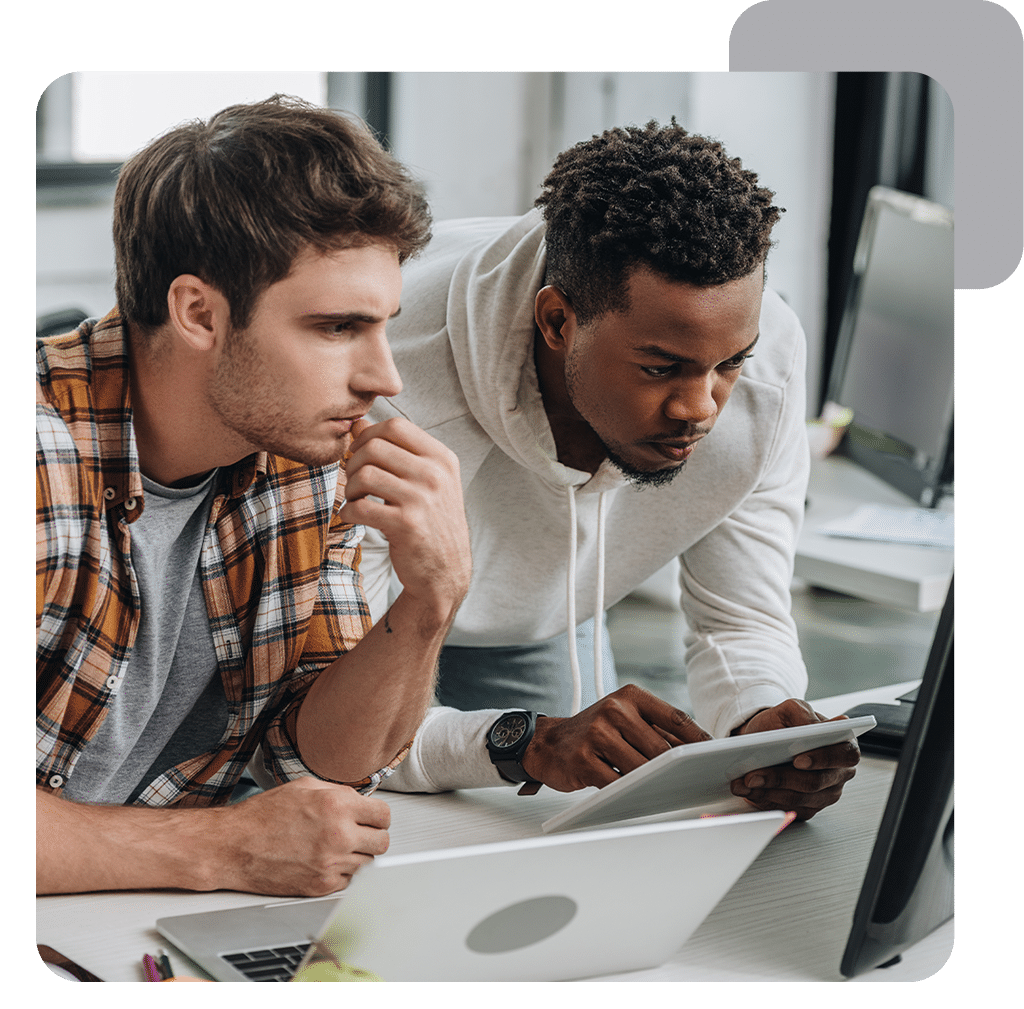 24/7 Monitoring
Who's watching your network after you leave? Stay out in front of cyberattacks and other issues with ANC Group.
Get Started
(864) 548-9479
Don't let your day stop before it even starts.
24/7 Monitoring, No Matter What

Not every client requires the same level of security on a monthly basis. That's why ANC Group offers scalable, custom-tailored security and monitoring options designed to meet your needs and satisfy your budget. Our team of experienced technicians provides monitoring-only options or automatic fix solutions so that you can feel comfortable even after you've already gone home for the day.
What's The Difference Between
Our Plans?
At ANC Group, we're always looking for ways to make our services flexible to satisfy your company's needs. We're not looking to shift your regular workday or implement a solution that's not right for you. That's why we offer multiple tiers of service covering five key areas:
Read More
Monitoring, Management & Remediation
Strategic Planning & Support
Infrastructure as a Service
Is Your Network Protected at all Hours?
Choose a provider that offers reliable, flexible 24/7 monitoring.

You might clock in at 9:00 AM and leave promptly at 5:00 PM, but trouble don't keep regular work hours. What's the solution if you want to be able to detect a security threat in the middle of the night, even after you've gone home for the day? ANC Group offers comprehensive 24/7 monitoring and network support services. It doesn't make sense for you to adjust your entire personal schedule to prepare for a cyberattack or network issue. We'll take care of the sticky situations for your company so that you can come in and get right to work, day in and day out. There's nothing more frustrating than getting bogged down with problems before you can even start your day. With ANC Group, we'll keep diligent watch over your network and provide proactive, preventative support.
Support You Can Count On

When dealing with technology, peace of mind is hard to come by. That's why ANC Group offers unique monitoring service programs designed to meet your needs. We want your full-time monitoring solution to ease the burden on your company, rather than add to the stress. Finding the right managed services for your specific network is already hard enough to come by. For quality support at an affordable, scalable rate, reach out to our team today. Taking care of your hardware, network, and data centers has never been easier than it is with ANC Group.
Embrace Technology With Expert Managed IT Solutions Today
Don't settle for an IT company that holds your business back and tells you what you can't do. ANC Group's managed IT solutions accelerate your technology so you can build the business you've always dreamed of.
Learn More