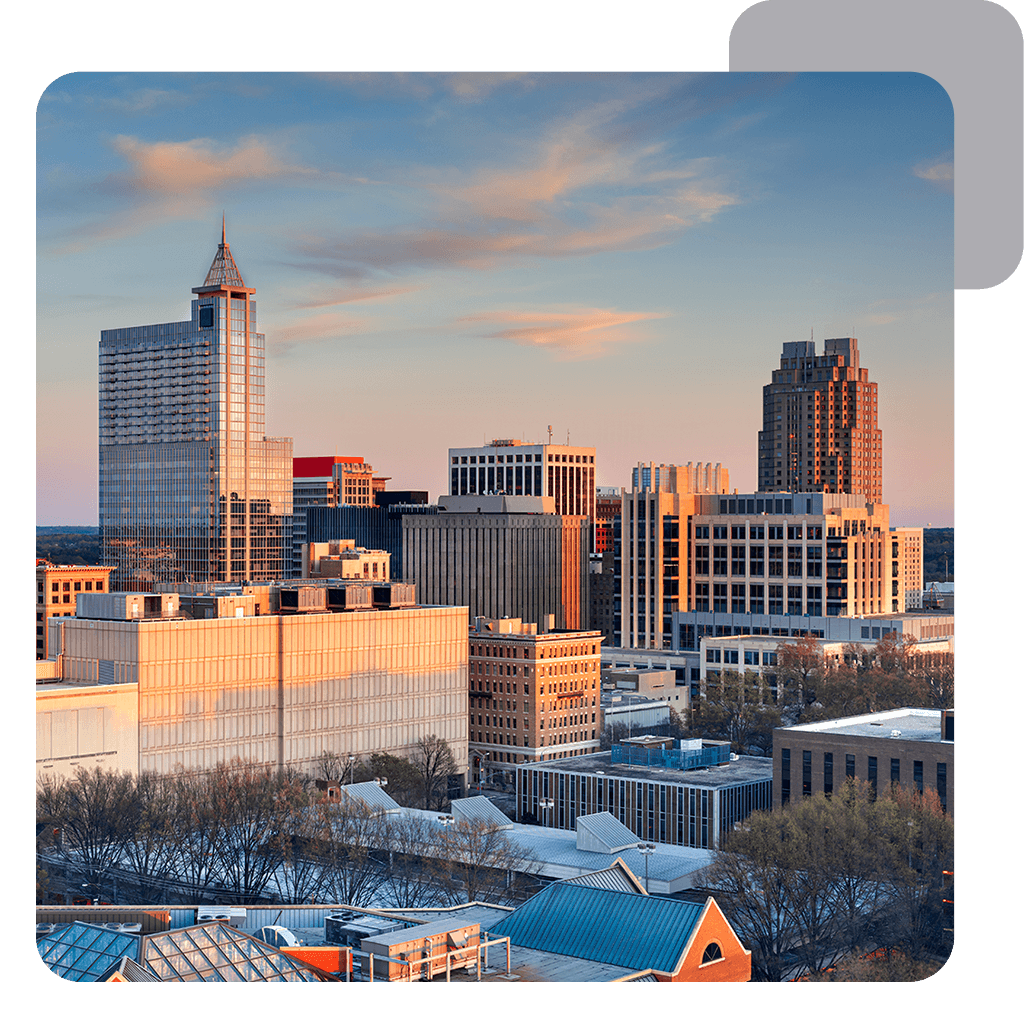 Full-Service IT Company in Raleigh, NC
With ANC Group as your trusted technology partner, you can build customer trust, streamline processes, and increase profits. Our team is ready to help your Raleigh business, school, or organization simplify IT.
Call Now
Contact Us
Providing Raleigh Businesses With Comprehensive IT for Over 20 Years

From the one-man band to the large corporate organization, every business needs to leverage technology. And in Raleigh—a city brimming with startups, small businesses, and college campuses—it's more important than ever. ANC Group helps by providing full-service IT support to organizations across the Triangle area.
Our IT Services in Raleigh, NC
Managed IT services mean so much more than just 24/7 help desk support now. Working with ANC Group means that you'll have a strategic plan for leveraging your existing solutions and embracing new technology to help your business grow. And for small and medium-sized businesses that don't have the resources for an in-house IT team, ANC Group supports your IT as a member of your team for a fraction of the price.
Managed IT Services

Still trying to figure out where to start? ANC Group customizes managed IT services with solutions that can cover your specific needs. Our team will work closely with you to develop and implement strategies for success, including cybersecurity protection, network architecture, backup and disaster recovery solutions, cloud, VoIP systems and more.
Cybersecurity and Compliance

Staying secure is a top priority for any organization, and ANC Group offers comprehensive cybersecurity and compliance services to keep you safe from the growing number of cyber threats. Our team will assess your current security posture and develop a plan that supports industry-standard protocols, including HIPAA, PCI DSS, GDPR, SOC2, and more.
Managed Cloud Services

Cloud computing is transforming the way businesses operate, and ANC Group can help your organization make the most of it. We provide cloud-based solutions that are tailored to fit your needs—whether you're looking for a scalable environment or just trying to save costs. Our team also provides cloud migration services if you're ready to switch from an on-premise setup.
Software and Hardware as a Service

ANC Group provides software and hardware as a service to make sure your organization is always up-to-date with the latest technology. We offer leasing options for hardware, allowing you to get the equipment you need without breaking the bank. And our team can help you find the right software solutions for your business goals, including Office 365 set-up, data backup and recovery, document management solutions, and more.
It's Time to Simplify
Your IT With ANC Group
Whether you need a few extra security measures or want our team to give your technology a complete makeover, ANC Group is trusted by over 600 clients to do it all. Schedule a consultation to see if we'd be a good fit as your full-service IT company in Raleigh.
Learn More