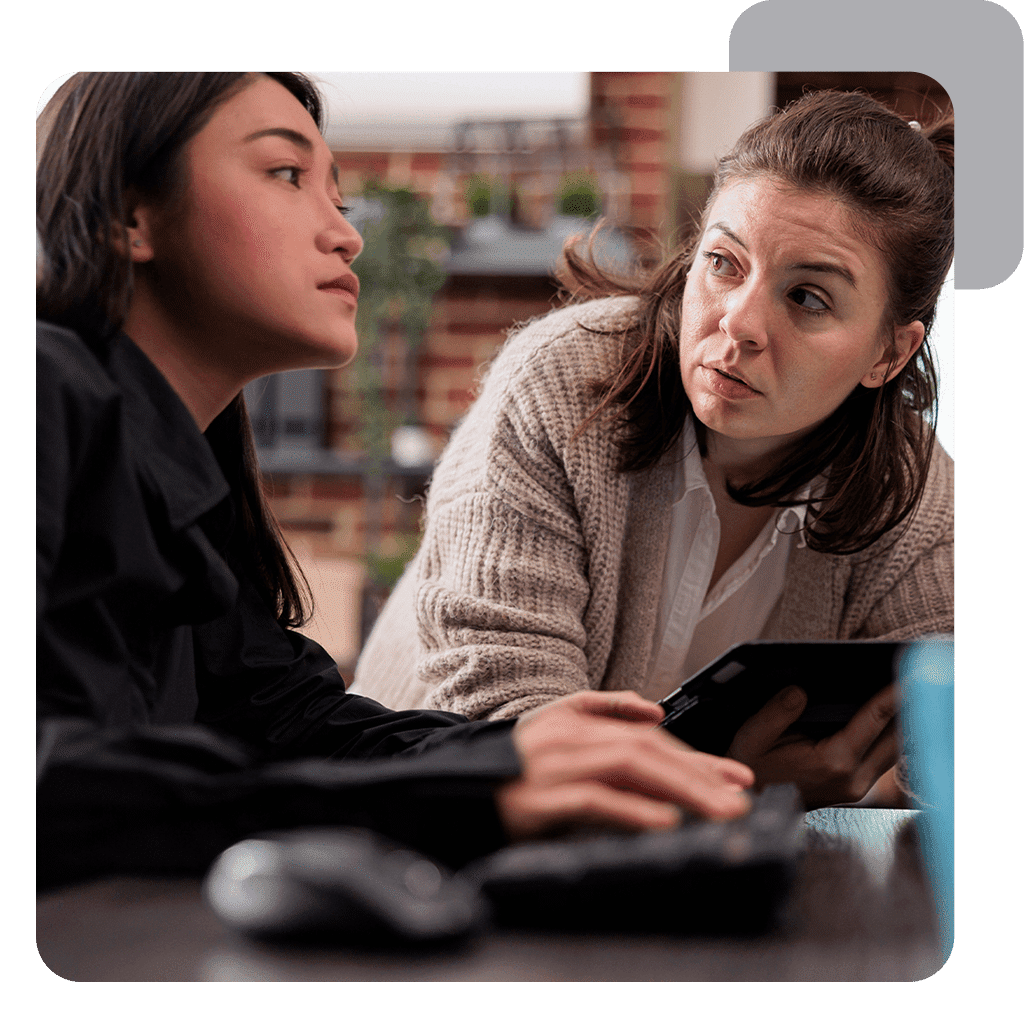 Does Your Business Need Pen Testing?
Digital assets are always at risk of being compromised—the average cost of a data breach in 2022 was $4.35 million. As the amount of data grows, so do the opportunities for criminals. Penetration testing services are vital for any business owner who is trying to protect what they've worked so hard to build: their company.
And since small businesses are three times more likely to be targeted by cybercriminals, penetration testing gives you the information you need to make better security decisions for your business.
What Are Pen Testing Services?
Penetration testing is an attack simulation service that helps you identify and fix security vulnerabilities before they can be exploited. By using automated tools, manual techniques, and ethical hacking methods, our services provide you with the information you need to protect your business from malicious actors.
Whether you're trying to secure a website or a mobile app, we can help you identify any weaknesses that could be exploited. And with our reports and recommendations, you'll get the knowledge needed to make sure your data is safe.
Our Penetration Testing Services
Our network installation engineers begin their process only after an extensive consultation session with you. We want to make sure that the solution we offer is a perfect match for your long-term strategy, whether you need a comprehensive redesign or an upgrade of an existing network. Our services include:
Scoping Pen Testing Project

Using a combination of automated and manual techniques, we'll scan your system for vulnerabilities. Our team of security experts will then create detailed reports that include information on the type of vulnerability, its severity, and any recommended mitigations.
Data and Intelligence Gathering
By gathering intelligence on malicious actors, their methods, and the type of attack they're likely to use, we can help you protect the business you've put so much time and energy into building.
Scanning and Vulnerability Audits
These automated scans are designed to identify any possible weaknesses in the system, including cross-site scripting (XSS), SQL injection, and buffer overflows. Our experts will search your entire system to uncover hidden vulnerabilities.
Threat Exercises
Think of threat exercises like a pop quiz for your security system. Our team will design tests and scenarios to simulate a real-world attack, giving you the opportunity to practice your response and identify any potential weaknesses in your security posture.
Remediation Services
If we do find any security vulnerabilities through our penetration testing services, our experts can help you develop a remediation strategy that helps protect your business from expensive data breaches and downtime.
Reporting and Advisory Services
Along with detailed reports of our findings, we'll also provide you with a comprehensive list of recommendations and best practices for maintaining your security posture.
But we're not just a testing service—with over 20 years of experience, our team can give you the expertise and tools you need for long-term IT security.
How Often Should You Do Pen Testing?
Penetration testing services should be administered at least once a year. But if your business is dealing with sensitive information, we advise performing pen testing more often. By testing regularly, you can stay ahead of the curve and make sure that your security measures are up-to-date.
How Does Your Business Benefit?
Remediate Vulnerabilities Before an Attack Occurs

You can identify and fix security vulnerabilities before they become a problem. Plus, our reports include comprehensive data regarding the type and intensity of vulnerabilities as well as any solutions on keeping your systems and networks secure.
Meet Compliance Standards

Pen testing can also help you meet the security standards set by regulatory bodies like HIPAA and the GDPR. By meeting these standards, you can protect your business from costly fines and penalties.
Validate Existing Security Controls

Are your current security measures worth it? Maybe you've implemented the latest technologies but they're not as effective as you thought. With penetration testing services, you can validate your existing security controls and make sure they're working as expected.
Identify Areas of Opportunity for Future Investments
By discovering potential weaknesses in your security system, you can create a plan for improving your security posture and investing in the right technologies—you'll be one step ahead of cybercriminals.
Discover Your Weaknesses First with ANC Group's Penetration Testing Services
ANC Group's penetration testing services are designed to help you identify any weaknesses in your system before a malicious actor does. With our expertise and detailed reports, you can protect your business and ensure ongoing security compliance.
Does your business need pen testing or red team exercises? Get in touch with the ANC Group security team and start seeing results from your security investments today.
Embrace Technology With Expert Managed IT Solutions Today
Don't settle for an IT company that holds your business back and tells you what you can't do. ANC Group's managed IT solutions accelerate your technology so you can build the business you've always dreamed of.
Learn More