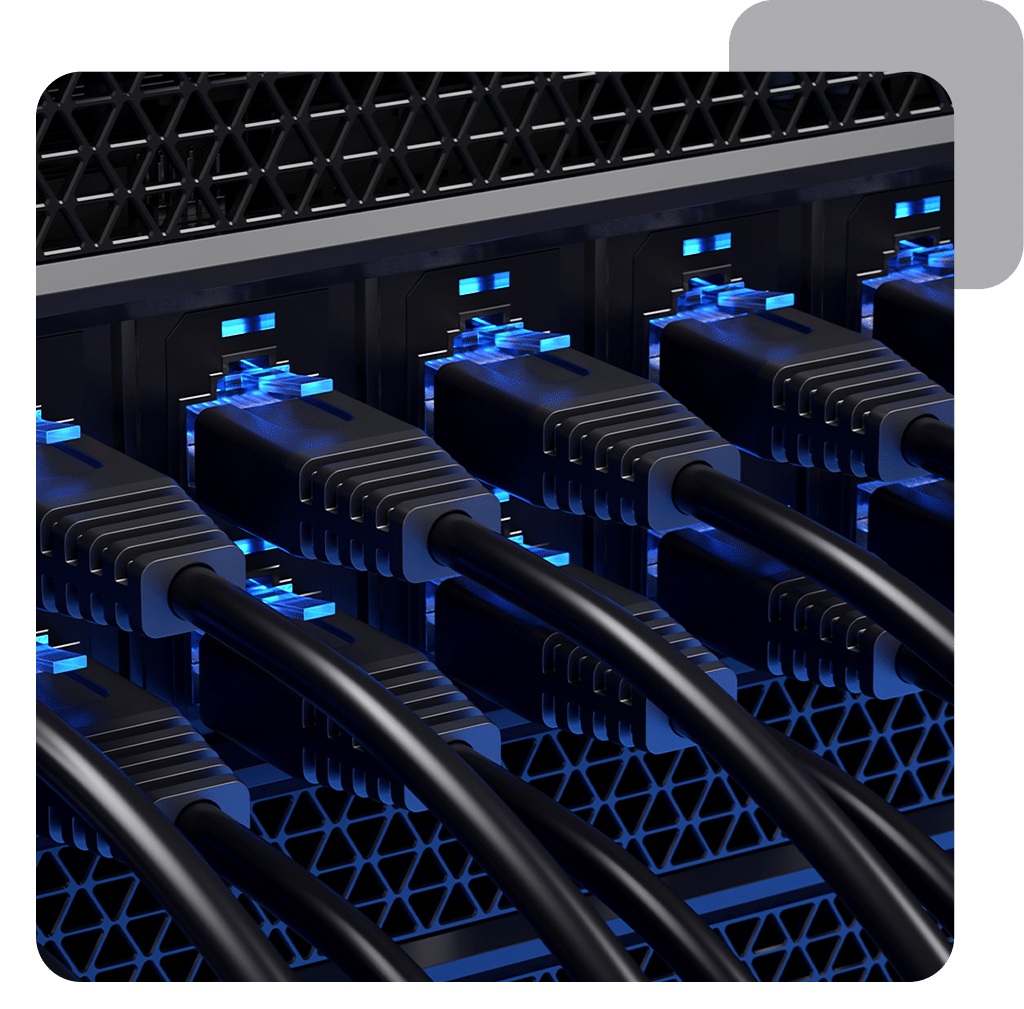 Structured Cabling
Reliable cabling solutions lead to increased network performance. Optimize your technology today with ANC Group.
Get Started
(864) 548-9479
Is Your Cable System Right for Your Network?

Reliable Structured Cabling Solutions

Choosing the right cable structuring to handle your network is critical for the performance of any office. ANC Group offers comprehensive, structured cabling services that mitigate performance issues, improve functionality, and remain unobtrusive for the layout of your office. With solutions including Cat5 and 5E, Cat6, and fiber optic cabling, ANC Group promises a diverse range of products designed to fit your specific performance requirements. We've outlined some of the more critical differences between Cat5, Cat6, and fiber optic solutions so you can decide which one is right for you.
Fiber Optic Cabling

Cable designed to function at an optimal level over extended distances with high bandwidth, fiber optic cables are an excellent choice. They contain strands of glass fibers within an insulated casing, reflecting light inward to avoid loss of signal and allow light to pass through bends in the cable. Fiber optic cables offer multiple advantages, including:
Higher operating capacity, with cables rated at 10 Gbps, 40 Gbps, and even 100 Gbps.
Less of a need for signal boosters due to the strength of light traveling down a fiber cable.
Interference-resistant wiring including a special shielding that protects them from electromagnetic interference.
Cat5 And Cat5E

While Cat5 can still handle up to 10/100 Mbps at a 100MHz bandwidth, the newer version operates at a significantly faster rate. Cat5 Enhanced ("E") cabling has been the industry standard for structured cabling systems for over a decade now, and offers a qualitative improvement over the older model. They're able to reach up to 10 times faster speeds and have a far superior ability to traverse distance without being disturbed by crosstalk. Although Cat5/5E and Cat6 share some of the same characteristics, it's critical for our customers to make an informed decision when choosing the telecommunication cabling system they need to align with their long-term technology strategy.
Cat6

Although they've only been around for a short while relative to the Cat5 and Cat 5E, Cat6 cables have quickly taken on the role of the backbone of a lot of networks rather than merely running from workstation to workstation. Cat6 offers a bandwidth limited to 164 feet, although they can handle up to 10 Gigabits of data at a time. With other crosstalk reducing factors in place, including a thick plastic casing, the Cat6 makes a lot of sense for companies, private residences, and schools. They protect work areas, whether they're data centers, equipment rooms, or any other part of your building from some issues that earlier iterations can't.
Find the perfect cable for your network with ANC Group.

We'll help you find the right choice for your unique environment.
Get Started
Make The Right Choice For Your Business
Finding the right structured cabling system for your facility comes down to your budget, network requirements, and on-hand staff members. Whatever you're looking for, our team of experienced network technicians at ANC Group will help you find it. We specialize in structured cabling systems ranging from expanding data runs or building an entirely new network. All you have to do is decide which one's right for you; we'll take it from there.
Embrace Technology With Expert Managed IT Solutions Today
Don't settle for an IT company that holds your business back and tells you what you can't do. ANC Group's managed IT solutions accelerate your technology so you can build the business you've always dreamed of.
Learn More