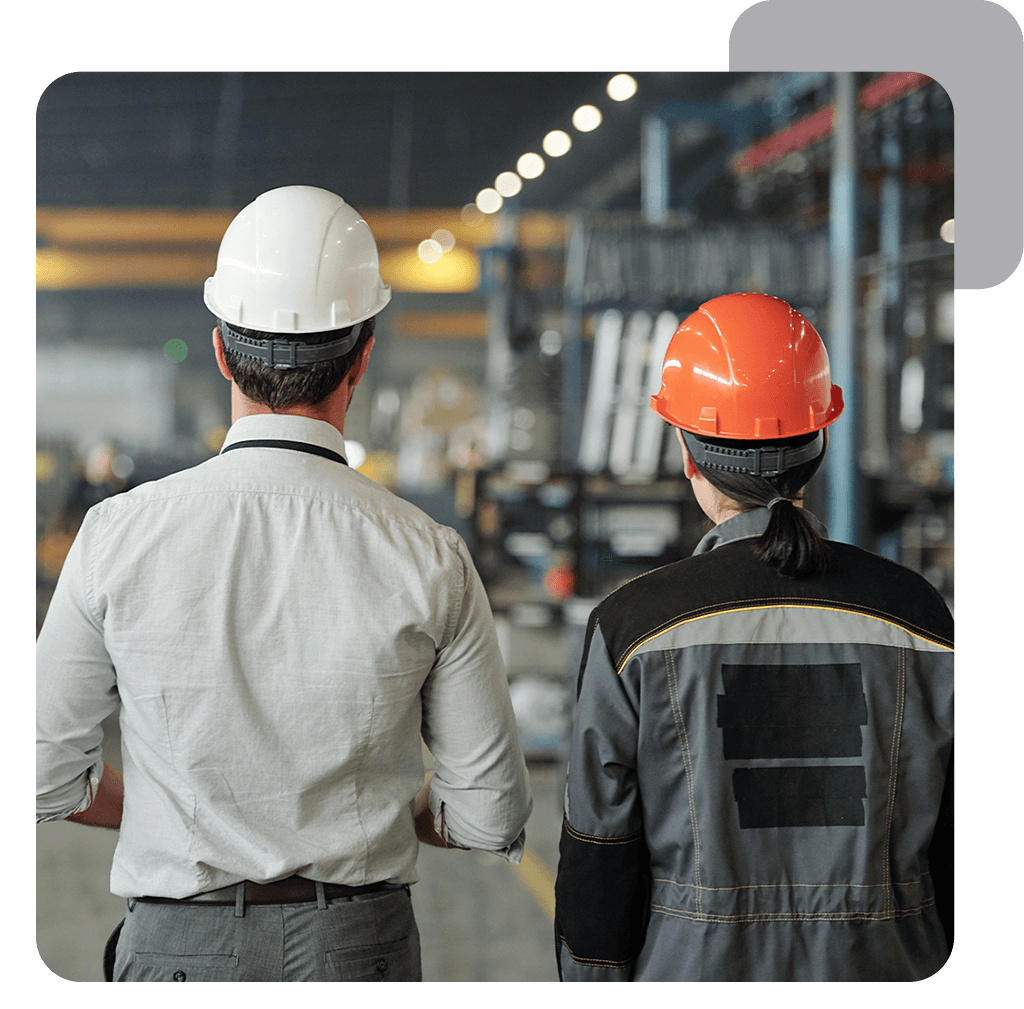 Digital Transformation & Manufacturing IT Solutions

Secure manufacturing technology solutions can unlock new levels of innovation, productivity, and growth.
Call Now
Contact Us
Challenges Facing the Manufacturing Industry
Changing customer demand, global competition, and technological advances are driving the need for smarter technology in manufacturing. In 2021, cyberattacks in the manufacturing industry surpassed those of the health and finance industries, which are consistently the top targets for cybercrime.
To protect everything they've built, manufacturers must invest in digital transformation solutions that meet their business needs and protect against cyber threats. By understanding the opportunities presented by modern technology, manufacturers can maximize efficiency, improve security, and gain a competitive edge.
How Better Manufacturing IT Support Can Help
With secure technology that saves you time and money, manufacturing IT support can help you see results:
Streamline All Operations

Every part of your business—Research & Development, Procurement, Safety, Sales & Marketing, Manufacturing, Distribution & Logistics—is connected. By building a framework of IT infrastructure that works together, you can reduce costs and improve efficiency.
Increase Productivity

Better insight into your supply chain and manufacturing help you make better decisions. ANC Group provides the technology, training, and manufacturing IT support you need to increase productivity and build intelligent ecosystems.
Improve Efficiencies

With tools like the cloud, manufacturing automation, and real-time analytics, you can eliminate wasted time and resources, reduce costs, and increase customer satisfaction.
Transform Business
Digital transformation can change the way you run your business into more efficient processes by leveraging new technology, data-driven insights, and predictive analytics.
Stronger Security
Because of the increased risk of cyberattacks, your business needs more than a firewall. ANC Group can provide the layered security solutions you need to protect your company, data, operations, and customer trust.
Our Manufacturing IT Support Services
With secure technology that saves you time and money, manufacturing IT support can help you see results:
Managed IT Services
ANC Group offers comprehensive managed IT services for manufacturers that are custom designed to fill your needs without having to invest in an IT department onsite. Our expert team provides the expertise and resources you need to navigate digital transformation, including software selection and implementation, upgrades, user training, and support.
Comprehensive Cybersecurity
From secure cloud hosting to penetration testing, ANC Group's cybersecurity solutions keep you safe from cyber threats. We offer 24/7 monitoring and threat detection and response to help ensure your data is always secure.
Data Backup and Recovery
Data is your most valuable asset—never fear losing it to unexpected disasters. Our manufacturing IT support provides secure and compliant data backups, with off-site storage options for disaster recovery.
Managed Cloud Solutions
For simpler communication and collaboration, ANC Group can help you deploy a secure cloud platform. Migrate your data with minimal disruption and downtime and see the results of a streamlined, cost-effective system.
IT Consulting
We're more than just help desk support. ANC Group has the tools and resources to make digital transformation easier for manufacturers. With our experience supporting manufacturers in the area, we'll help you understand best practices and unlock opportunities while keeping your operations secure.
Build Better IT Infrastructure with ANC Group
Partner with ANC Group for improved operations and reduced downtime. With over 20 years of experience, our team of IT experts is ready to help you develop a comprehensive manufacturing IT support plan that will transform your technology and help you better serve your customers. Contact us today to see how ANC Group can help you unlock the endless possibilities of digital transformation.
Embrace Technology With Expert Managed IT Solutions Today
Don't settle for an IT company that holds your business back and tells you what you can't do. ANC Group's managed IT solutions accelerate your technology so you can build the business you've always dreamed of.
Learn More