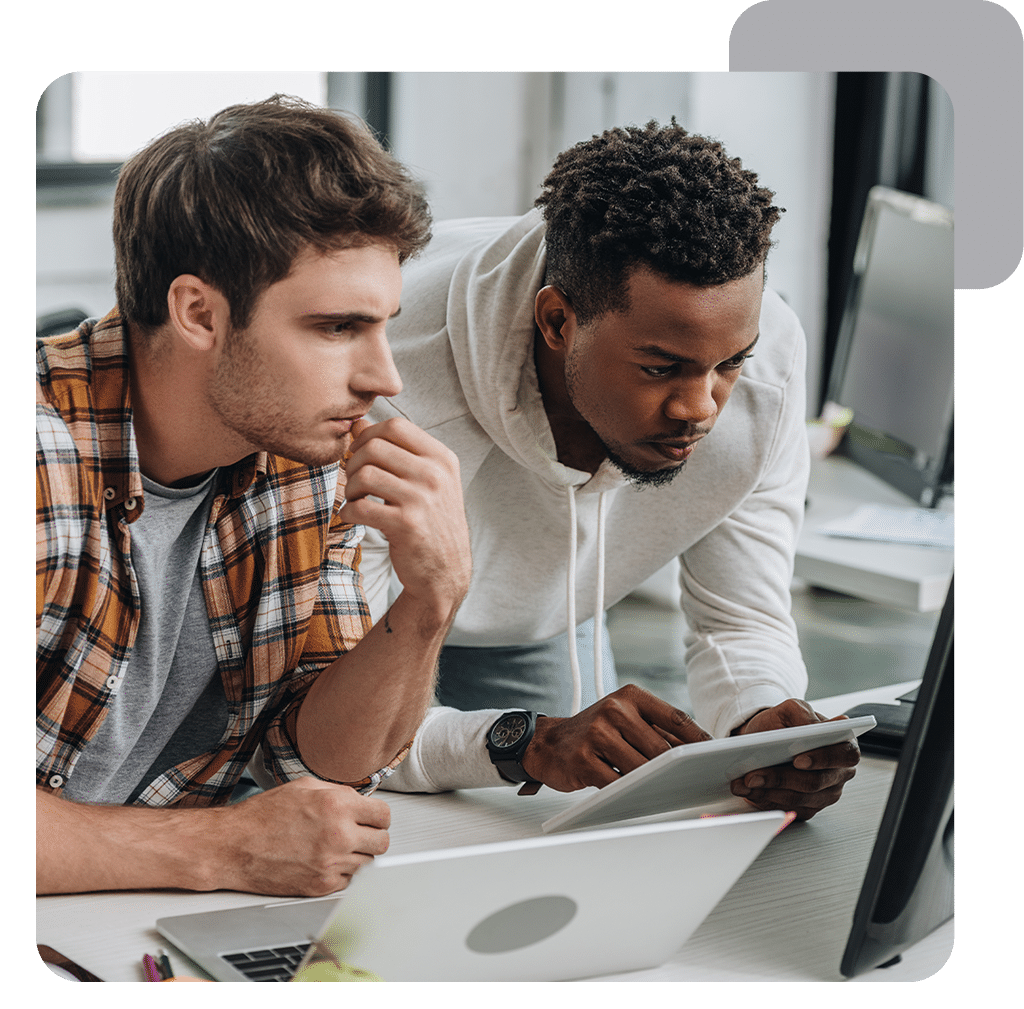 Intrusion Protection
How strong is your network's security? Shore up your defenses with ANC Group.
Call Now
Contact Us
Is Your Intrusion Protection System Good Enough to Catch Network Security Threats?
At Applied Network Consulting Group, we know how difficult it can be to find a security reporting software that works for your network. Every company has different restrictions, requirements, and budgets that can make it tricky to find intrusion protection that satisfies exactly what they're looking for. Plus, countless options are available, making the choice that much harder.
That's why ANC Group's managed service contracts can include antivirus solutions, along with licensing, for a flat fee. Already have an existing solution? No problem—we work with what you already have in place.
Always be Proactive When it Comes to Your Cybersecurity
If you're looking to implement a new security reporting system, we encourage clients to use enterprise-class antivirus solutions from well-known names such as:
No matter what you're looking for, ANC Group is here to provide the answer. You can't afford to wait—if you prolong the opportunity to improve your cybersecurity, you put your entire network at risk every day.
Detect And Prevent, Before It's Too Late
Whether you're focused on securing information stored in an offsite data center or want to protect your network from external cyberthreats, ANC Group has the right solution for you. As a penetration testing company, we also assess your threat risks and vulnerabilities to provide comprehensive protection for your network. We implement a sound security infrastructure with cutting-edge detection methods to keep your company up and running with minimal hassle.
Read More
Most detection and prevention systems offer a one-size-fits-all solution that decimates your budget, slows network traffic, and fails to provide real-time updates and support. With ANC Group, we customize our approach to meet your business's unique needs. No more falling behind the technological curve with a cybersecurity system that doesn't fit your company. Step into the future of threat detection and remediation today, with a provider prepared to offer you optimal protection.
Are You Actively Securing Your Network?

It's easy to overlook your cybersecurity when everything is functioning as expected. But what happens when things go wrong? Is your staff prepared to handle an unforeseen intrusion? Do you have the capabilities to recover with minimal downtime? If you're not proactive in finding exceptional intrusion protection services, you're already at risk. Our vulnerability testing services find the security gaps in your network—before cybercriminals—to keep your network protected. Minimize network security threats with the help of our team.
Read More
At ANC Group, we offer a complete intrusion protection solution strategy designed to bring peace of mind. No hidden fees. No scrambling to re-plan your budget to accommodate a sudden loss. No having your staff work long hours to recalibrate and reorganize the chaos left behind after a cyberattack. With ANC Group, we install services designed to keep your network up and running, no matter what. Contact us today to learn more about what we can offer your business.
Partner With Us Today
Don't settle for an MSP that holds your business back and tells you what you can't do. ANC solutions accelerate your technology so you can build the business you've always dreamed of.
Learn More