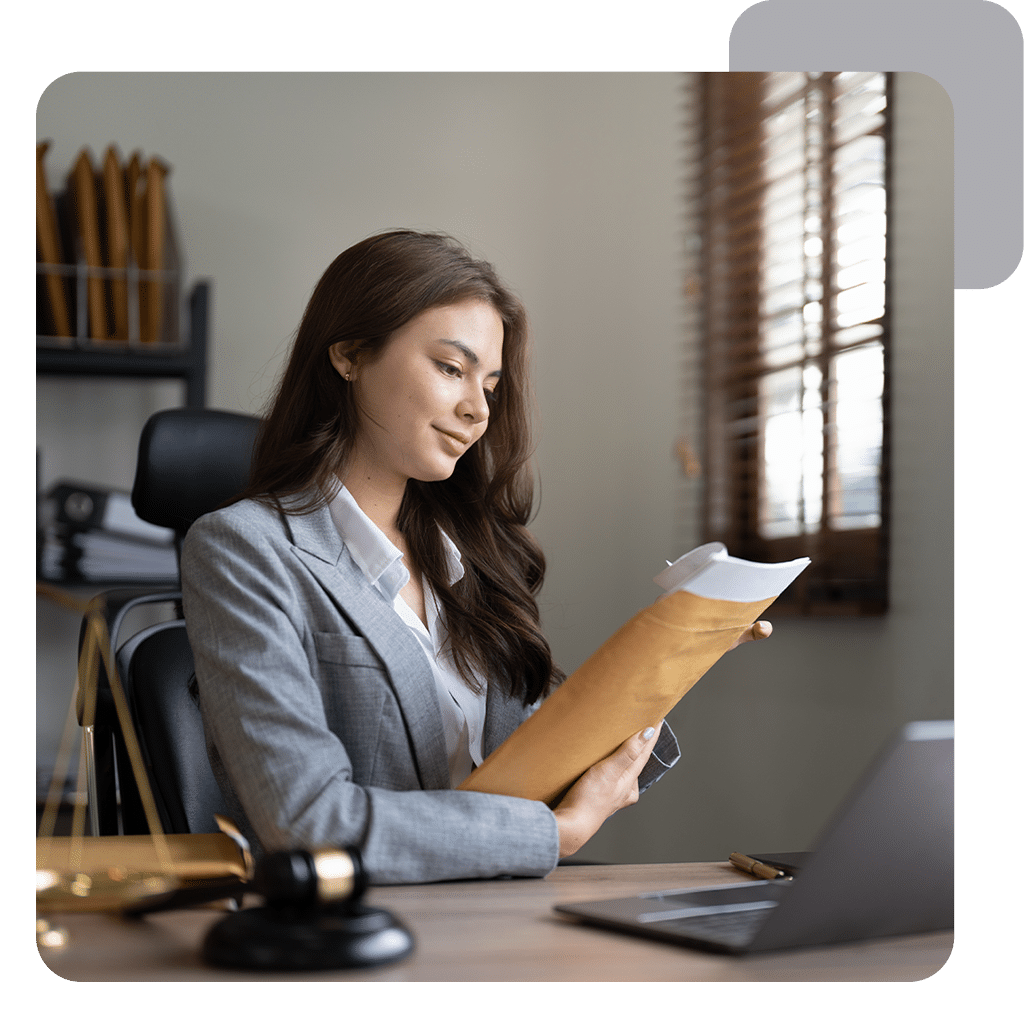 IT Support for Law Firms
Strategic IT support that boosts your team's productivity and billables all while helping you embrace technology – giving your law firm a competitive edge.
With the private information and heavy caseloads your business handles, you need robust security and immediate response times. Instead of the bare minimum that most IT companies will offer, ANC Group knows that IT support for law firms takes more than just a firewall.
Get Started
(864) 548-9479
Threats to Your Law Firm's Security

You safeguard massive amounts of sensitive data and managing that burden can be a time and money pit. In the last decade, the industry has undergone a major shift. Cyber threats have evolved, regulations become more stringent, and the need for a comprehensive IT support plan has risen to meet the challenge. By 2021, 25% of law firms had experienced a data breach at some point. Hackers know that your business is based on credibility, which means you'll pay more to keep your data safe. A data breach means more than just a financial loss for law firms; it's a loss of reputation. 
ANC Group understands these pressures and offers specialized IT solutions tailored to the needs of legal firms—from protection against cybercrime to ensuring compliance with regulations like HIPAA or GDPR.
ANC Group's Solutions for Better IT Support

Managed IT Services

To provide your firm with the peace of mind you need, our team offers everything from proactive maintenance and 24/7 network monitoring to superior help desk support, patch management, and more.
Advanced Cybersecurity Tools
Tools like AI-powered antivirus protection, two-factor authentication, vulnerability assessments, and encryption help to ensure your firm is protected against the latest threats. You are a major target for cybercrime, so you need a responsive and expert IT team to protect you.
Compliance Services

Whether it's HIPAA, GDPR, or any other regulation relevant to your industry, ANC Group is here to help. In addition to helping you adhere to the regulations, we can also simplify and streamline the process of documenting procedures and reporting compliance activities.
Virtual Desktops
Access sensitive information from anywhere, anytime. With advanced security protocols and a user-friendly interface, our virtual desktops help your remote workforce stay safe and effective.
Cloud Management
The cloud has revolutionized the legal industry, allowing for faster document sharing and collaboration. We can help you set up a secure cloud infrastructure, ensuring maximum performance and security.
Virtual CIO
Our Virtual Chief Information Officer (CIO) helps you develop an IT roadmap that aligns with your business objectives. From budgeting and planning to project management, we help keep your firm up-to-date on the latest technology advancements.
Focus on Protecting Clients and Let ANC Group Take Care of the Rest

As an IT partner, ANC Group provides advanced security solutions tailored to protect the sensitive information that law firms deal with every day. Schedule a consultation today to find out if our IT support for law firms can help give your firm the competitive edge it needs in today's market.
Embrace Technology With Expert Managed IT Solutions Today
Don't settle for an IT company that holds your business back and tells you what you can't do. ANC Group's managed IT solutions accelerate your technology so you can build the business you've always dreamed of.
Learn More