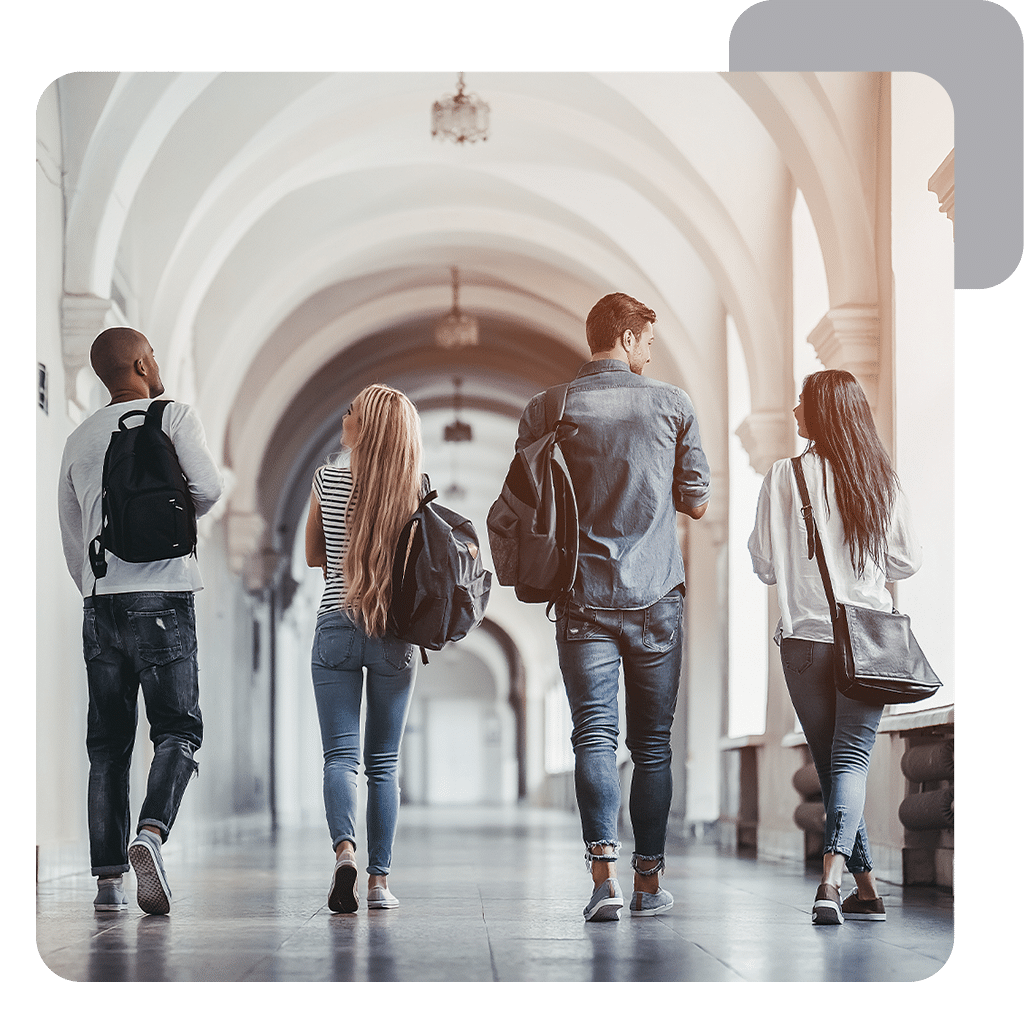 IT Services for Education

Technology and processes for educational institutions are essential to keep day-to-day operations running smoothly. There are several things educational institutions should consider when deciding about IT services for education. Professional-grade tools and services such as hardware, security, monitoring, and managed services are now essential for educational organizations. Read below to learn more about our services for educational institutions.
Call Now
Contact Us
What are IT Services for Schools?
With any IT education service, the emphasis should be on building a school's capacity to use information and technology without compromising on security. Schools accomplish this by maintaining network infrastructure, security standards, and department support.
However, due to budget and personnel constraints, it may not be possible for schools to meet these needs. This is where IT services for schools can help fill the gap to make sure that students, teachers, and administrators have the tools they need.
Managed IT Services We Offer
Network Infrastructure
As a company, one of the customizable services the ANC Group offers is Hardware as a Service (HaaS). What does this mean? Hardware as a Service (HaaS) is a managed service where you lease computing power from a central provider.
Read More
HaaS involves a contract with a service provider for the administration and maintenance of hardware systems. This service may be remote or onsite, depending on your hardware setup and space limits.
With our provider system, we install, monitor, and maintain the hardware. The benefits of this are: you have flexibility in what hardware you need; and you don't have to worry about hardware upkeep. This includes disaster recovery appliances to help you restore business operations and recover pertinent data while being able to conduct school business easily.
In our aim to provide excellent IT services for education, we also offer hardware security with firewalls to protect privacy-sensitive networks and provide end-user components to improve hardware function. As part of our commitment to network infrastructure solutions, we also provide office relocation, hardware/network installation, and cable restructuring services.
Cloud Solutions
We know that data backups, security, and accessibility are essential for an organization's IT systems. Our cloud solutions help move data from one location and ensure availability in several locations without spending money for additional hardware and IT sites.
Read More
Furthermore, placing data in the cloud helps to distribute information, so that if one site loses data through cyberattacks or other disaster–the information and data are secured virtually. The cloud services our company offers are private, public, and hybrid.
The differences between public and private clouds are that public clouds provide resources from a cloud server such as Google Cloud, Microsoft Azure, or Amazon Web Services (AWS) and a private cloud service is from the infrastructure you own.
The advantages of a cloud service include greater storage capacity, regular technology updates, secure data, and scalability for enlarging or reducing your data operations.
Security
With any network, there is the risk that hackers will attempt to steal or destroy your data. Our company offers 24/7 monitoring and provides IT services for education with scalable, custom-tailored security, and monitoring options.
Read More
Our monitoring services have automated system monitoring and ticket-generation; so you are aware of issues instantly. With automatic fix solutions, we have answers for immediate problems with remote support and onsite options depending on your contract terms.
In addition to 24/7 monitoring and support, we offer data backup, disaster recovery, and business continuity, cyber security, and intrusion protection.
ANC Group offers server virtualization services that can help you to achieve these goals. We also offer installation, configuration, and support services so that you can get the most out of your server virtualization solution.
Partner With Us Today
Don't settle for an MSP that holds your business back and tells you what you can't do. ANC solutions accelerate your technology so you can build the business you've always dreamed of.
Learn More